The Coral Star will not do any trips now until the Easter holidays 2019.
From the start of the Easter holidays we will be doing Needles Trips , Saturday Trips to Lymington market and private charters.
We will also be doing some special trips during the season.
Lymington sea food festival,
Round the island race,
etc. etc. Watch this space.
,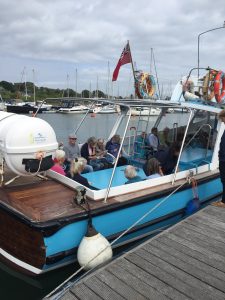 The Coral Star off to Lymington on a sunny Saturday,
31